Pirate IPTV Operator Ordered to Pay $231,000 in Damages

A man from Sweden has been convicted for selling subscriptions to pirate IPTV service MacIPTV. The 21-year-old served around 3,000 customers and came to the attention of local anti-piracy group Rights Alliance in 2019, which prompted a police investigation and criminal prosecution.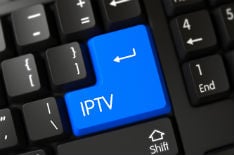 When it comes to anti-piracy investigations and prosecutions, Sweden is perhaps best well known for its work against The Pirate Bay but over the past few years a new threat has emerged.
With torrent sites remaining fairly popular, Swedish authorities have also been attempting to disrupt the pirate IPTV subscription market, services that allow users to access premium live TV channels (plus movies and TV shows) at a fraction of the official market rate.
Last month a 58-year-old man was ordered to pay four Swedish TV companies more than $164,000 in damages after being found guilty of selling illegal IPTV service subscriptions.

The rest of this article can be read on TorrentFreak.com

Source link