Pirate IPTV: New Arrests, Blocks & Seizures Hit Services From All Angles

Over the last few days there has been a new flurry of anti-piracy activity as rightsholders from all over the world attempt to tackle the rising threat of pirate IPTV services. With arrests, blockades, domain seizures and targeted DMCA takedowns, the gloves are certainly coming off in 2022 but the size of the mission ahead isn't easily understated.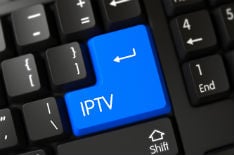 As illegal IPTV subscriptions maintain their popularity among those looking for a cheap live TV fix, rightsholders from all over the world are trying hard to counter the threat.
Broadcasters and sports leagues are applying significant pressure but with VOD services now a part of many pirate IPTV packages, Hollywood studios such as Disney and distributor platforms including Netflix and Apple are playing a leading role.
Yesterday we reported new activity by anti-piracy coalition Alliance for Creativity and Entertainment (ACE) which included seizures of IPTV domains. Today we can report new action, not only by ACE but others in the sports and broadcasting ecosystem utilizing a range of anti-piracy tools.

The rest of this article can be read on TorrentFreak.com

Source link