Pirate IPTV Man Charged After Police Raid Caught Suspect Red Handed

A man arrested by Swedish police in 2021 has been charged with crimes relating to pirate IPTV service, Smart IPTV. The indictment, which contains a seizure order worth $1.2 million, reveals the man was logged into email accounts and crypto wallets during a police raid. An earlier case, involving IPTV, an uncooperative defendant, and a crypto hardware wallet, delivered quite a surprise at the 11th hour.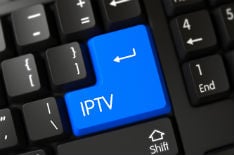 After gaining serious momentum over the past seven years, the pirate IPTV phenomenon is now a major challenge for the entire audiovisual entertainment market.
While at times unpredictable, pirate subscriptions are now viewed as a credible market alternative. When compared to packages offered by legal providers, they are more comprehensive and less restrictive. And when cost enters the equation, there can only be one winner.
As one side pays millions to produce or license movies and TV shows, the other only has to worry about when they're available to copy, so that subscriptions can be sold to the public. And anti-piracy groups making test purchases, of course.

The rest of this article can be read on TorrentFreak.com

Source link