Pirate IPTV: Fines For Suppliers & Users as Govt. Plans Pre-Approval System

Brazil says blocking measures to tackle the rise of pirate IPTV services and devices are coming soon. In the meantime, a new system of fines will apply to suppliers and users alike. The government has other plans which appear to render all TV boxes illegal by default, pending official approval. And if anyone modifies an approved device or "uses it incorrectly", that's an offense too.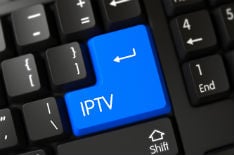 When the United States Trade Representative puts a country on the Watch List, it sends a message that protecting U.S rightsholders should become a priority.
Brazil is one of the countries on the list and it's trying to make amends. A criminal complaint against stream-ripping site Yout, for example, mirrors the RIAA's legal work against the site's operator in the U.S. Coincidentally, perhaps, the U.S. government seized a few pirate music domains on Brazil's behalf not long after.
Brazilian authorities have also expended considerable effort tackling pirate IPTV services, web-based streaming platforms, and pirate streaming apps as part of Operation 404. Many arrests have been reported too, not to mention anti-piracy action in the 'metaverse', which may (or may not) yet exist.

The rest of this article can be read on TorrentFreak.com

Source link