A man who sold modified set-top boxes and pirate IPTV subscriptions has been fined by a court in Wales. An investigation by Sky and Trading Standards concluded the 30-year-old had cost the broadcaster around £48,000, although his own profits could've been as low as £840.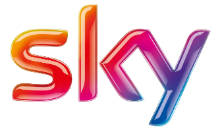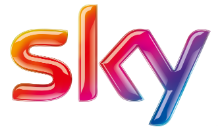 Since Sky is the leading subscription TV provider in the UK, avoiding its charges is high on the agenda for many people.
The initial question is whether to learn how to program set-top devices online, or whether to pay one of hundreds or even thousands of sellers dotted around the country.
These people, often motivated by the lure of a few hundred pounds profit per year, will supply pre-programmed devices. Others, that are sometimes a bit more savvy, will often throw in a pirate IPTV subscription for a higher quality and hopefully more reliable service.
While most of these sellers act with impunity, that wasn't the case for Ryan Jackson of Rhayader, Wales.
Following an investigation by local Trading Standards and Sky TV, the father-of-two admitted four offenses under the Copyright, Designs and Patents Act 1988, three relating to selling devices configured to circumvent technological measures and one for breach of copyright for financial gain.
According to a BBC Wales report, Jackson was spotted selling devices on his Facebook page when Powys County Council and Sky were looking for infringers on social media and eBay.
Like many in this line of business, Jackson was offering piracy-configured Amazon devices, granting free access to Sky content. However, he was also selling subscription access to unlicensed IPTV services.
Sky reportedly made a test purchase and received a so-called "fully loaded" stick for £105. According to the prosecution, between January 2016 and August 2018, Jackson received around £18,183 into his PayPal account from similar transactions.
While PayPal is convenient, it also carries detailed records which can be very useful during these types of investigations. Local publication Brecon-Radnor reports that Jackson's PayPal account revealed the sale of IPTV packages to 84 customers.
According to Sky, this translated to £576 per user if packages had been bought officially, amounting to a total of £48,384 in lost revenue for the broadcaster.
According to Powys County Council, however, Jackson only made between £10 and £30 profit per customer, meaning that his total net earnings were between £840 and £2,500 in total.
At the end of the hearing, Jackson was fined £1,340 and ordered to pay £4,070 in costs plus a £34 surcharge.
"It was not an intelligent thing to do," the magistrate told Jackson. "You are paying much more than you made."

Many thanks to TorrentFreak for the breaking news.

Source link