Pirate IPTV: Couple Sold Illegal Subscriptions & Laundered Money

A man has gone on trial in Sweden accused of selling pirate IPTV subscriptions and pre-configured set-top boxes. A two-year investigation led to the seizure of almost $93,000 in cash and a Tesla. After claiming she was unaware of her partner's activities, a woman faces money laundering charges.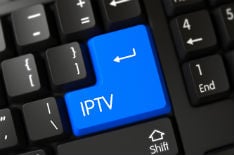 For more than 15 years, most piracy headlines in Sweden had some connection to The Pirate Bay.
Perhaps anti-piracy groups grew tired of chasing and then the media moved on, but today it's barely mentioned, despite providing the same functionality as it ever has. Web-based streaming sites have been relegated too, largely thanks to a newer scourge – pirate IPTV services.
Responsibility for tackling pirate IPTV in Sweden falls to anti-piracy group Rights Alliance. Their recent successes include a four-month suspended sentence and $164K in damages against a subscription reseller, and 140 hours of community service and $231,000 in damages against another reseller.

The rest of this article can be read on TorrentFreak.com

Source link