Home > Anti-Piracy > Takedowns and Seizures >

The Alliance for Creativity and Entertainment, the global anti-piracy alliance featuring the studios of the MPA, Netflix and Amazon, has taken control of at least 10 domains previously connected to anime piracy. The seizures are the latest in a long line of actions that ACE and the MPA have chosen not to publicize.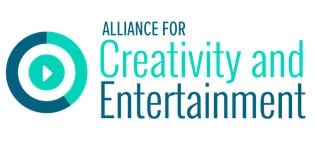 The Alliance For Creativity and Entertainment is a massive global anti-piracy coalition featuring dozens of global content companies including the MPA, Netflix and Amazon.
The aim of ACE is to tackle infringement of its members' rights in a centralized fashion by pooling resources and sharing the costs of enforcement actions. While the group publicizes some of its lawsuits and settlements, a significant number fly under the radar for reasons that are never made clear.
It's believed that at least in some cases, lawyers acting for ACE discover the identities of pirate site operators and app developers in order to pressure them to quietly shut down and settle. In some cases this involves signing over domain names to ACE or, more accurately, placing them into the hands of the MPA.
Today we reveal that at least 10 additional domains have recently been commandeered by the Hollywood group. Information is scarce on some of the platforms but given their names, they were most likely involved in anime piracy.
Seizure of 'Animemovil' domains
In recent weeks, animemovil.com and animemovil.net and animemovil.tv were all taken over the MPA and redirected to the ACE anti-piracy portal. A check of WHOIS records shows that the domains are now registered to the Hollywood group and secured, as always, by brand protection and anti-piracy partner MarkMonitor.
According to an article published last October, Animemovil and AnimeYT (more on that in a moment) were among the most popular sites for obtaining Spanish-subtitled versions of Japanese anime.
They were reportedly forced to close down early 2019 but even a cursory Google search reveals a large range of sites trading on the same branding so whether they actually closed or simply switched domains isn't immediately obvious.
Seizure of 'Animeyt' domains
As mentioned above, when it came to subbed versions of Japanese anime, AnimeYT was reportedly popular in Spanish-speaking regions but now several domains linked to the platform are in the hands of the MPA.
During the past few weeks, animeyt.tv, animeyt.video, animeyt.link, and animeyt.online all fell into the hands of the Hollywood group and currently redirect users to the ACE anti-piracy portal.
Seizure of 'AnimesoneHD' domains
In common with many domains seized by ACE/MPA, it can be difficult to find out what the underlying sites were up to. By the time seizures go through, sites are often disappeared from search engines and in many cases, even the Wayback Machine struggles to come up with evidence of the activities.
However, Google's transparency report is more comprehensive so we can see that animesonehd.com and animesonehd.net, another pair of seized domains, have attracted the attention of anime rightsholders over the years including Toei Animation, FUNimation Entertainment, and VIZ Media.
However, none of these companies are listed as members of ACE so in the absence of any comment by the anti-piracy group, we can only wonder whether the takedown notices previously sent by Warner Bros. were part of the problem.
Finally, Skanime.net completes the list of seizures. In addition to various blogs making references to the site in respect of offering free anime, we can confirm that in common with animesonehd, the site attracted the negative attention of many anime companies and ACE member Netflix.

Many thanks to TorrentFreak for the breaking news.

Source link