Piracy Lawsuit Front Company Tries to Shut Down, Accounts Overdue

Copyright Management Services Ltd, a UK-based company that helped front the BitTorrent piracy lawsuit factory known as Guardaley, is attempting to shut itself down, accounts overdue. After fronting controversial 'copyright troll' lawsuits all over Europe, CMS leaves behind an almost impenetrable matrix of companies, interlinked directors, and movie company partnerships.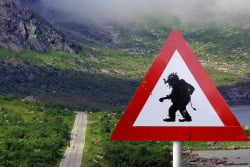 Copyright Management Services Ltd (CMS) was incorporated in the United Kingdom in October 2014.
Its founding director was Patrick Achache, who later rose to fame as the boss of Germany-based BitTorrent tracking company, MaverickEye.
Both companies operated as parts of Guardaley, the international lawsuit factory that to date has targeted scores of thousands of alleged BitTorrent pirates in the United States, UK, Sweden, Denmark, Norway, Finland and Brazil, among others.

The rest of this article can be read on TorrentFreak.com

Source link