Piracy: Disney Files Police Complaint Against Tamilrockers & Pikashow

Disney Star, a wholly-owned subsidiary of The Walt Disney Company, has filed a complaint with police in India. The report targets well-known piracy sites Tamil Rockers, Tamil MV, and Tamil Blasters, plus popular streaming application Pikashow. The registered First Information Report names two local men as suspects.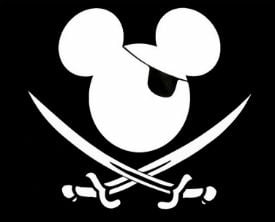 In common with other countries attempting to reduce their movie and TV show piracy problem, India has provisions in copyright law that allow rightsholders to limit access to pirate sites.
Disney has utilized this mechanism to compel ISPs to block subscriber access to pirate sites and has also obtained so-called 'dynamic' injunctions that allow new circumvention domains to be blocked too.
But despite all of these actions, pirates and pirate site operators often tend to be one or two steps ahead so, in some cases, rightsholders like Disney choose to file criminal complaints instead.

The rest of this article can be read on TorrentFreak.com

Source link