News

Hundreds of millions of people are being asked to stay home during the coronavirus pandemic. This is having a widespread effect on worldwide consumption habits including Internet usage. New data obtained by TorrentFreak suggests that there has been a surge in global file-sharing traffic as well as an increased number of visitors to pirate sites.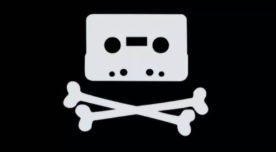 The coronavirus pandemic has drastically changed the lives of hundreds of millions of people around the world.
In every continent, local governments have imposed restrictive measures, urging people to stay inside as much as possible.
As a result of these restrictions, Internet traffic has gone up. More people are working from home over remote connections while others pass the time by looking for online news and entertainment.
Traffic to several legal streaming services has gone up significantly. YouTube, in particular, has gained a lot of traffic. In March, traffic management company Sandvine reported a global 10% increase in traffic to the streaming site, which helped it surpass Netflix for the first time.
The effects of the Covid-19 crisis are not limited to legal entertainment consumption, however. A few weeks ago we already signaled that interest in pirate sites had gone up in regions where a lockdown had been imposed. Using a variety of data sources, we can now show that piracy and file-sharing traffic is impacted around the world.
We start with China, where the virus impacted daily life first. Mid-January the new coronavirus started to make headlines and on January 23, 2020, authorities in Wuhan announced a quarantine and prevented travel in and out of the region. In the days that followed, more restrictions followed in China.
Looking at the number of Chinese visitors to pirate sites, from December to the end of February, we see that these measures had a clear impact. The data in question come from piracy tracking from MUSO and were kindly shared with TorrentFreak.
The graph below shows that a sharp increase in pirate site visits started on January 24, reaching a peak on the 27th. Pirate site traffic started to drop off a bit after that, but at the end of February, it was still roughly 20% more than before the Coronavirus measures started.
Chinese pirate site visits
While MUSO's data are valuable, they only run to the end of February, while the measures in most other countries started around mid-March.
To cover the global trend we, therefore, obtained the number of daily BitTorrent downloads, as measured by iknowwhatyoudownload.com. This service tracks millions of files that are available on public torrent sites, including The Pirate Bay and YTS.
The worldwide torrent download estimates show a clear increase from March 6 to April 6. They started off by hovering around 12 million daily recorded downloads and went up to 16 million a month later, which is a 33% increase.
Tracked torrent downloads worldwide
This spike is also visible at the torrent tracker level. The operator of OpenTrackr.org, a widely used content-neutral tracker, informs us that he sees an uptick in the total number of connections as well as the number of connected peers.
OpenTrackr.org recently implemented a technical change, which makes it hard to compare numbers over a longer period of time. However, the number of connected peers were increasing both before and after the change.
As shown below, between March 31 and April 6, the peer count went up from little over 24 million to more than 26 million during the daily peak.
Peer count on OpenTrackr
The data presented throughout this article clearly suggest that the coronavirus outbreak is increasing piracy and file-sharing traffic. This is visible on a global level, but we expect the country-specific trends to be even more pronounced.
We are still processing some additional data to shed some more light on local trends and hope to highlight these in a future article.

Many thanks to TorrentFreak for the breaking news.

Source link