Operation 'IPTV Special': 49 Pirate IPTV Resellers Fined €10,000 Each

Following a 2020 raid in Italy that shut down a pirate IPTV provider, authorities have been making progress towards bringing those involved to justice. More than 70 people face complaints, with 49 resellers of the service now required to pay more than 500,000 euros in fines. Police are also working on a database of 65,000 customers to determine the next course of action.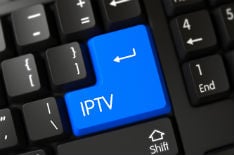 Known in Italy as 'pezzotto', piracy-configured set-top devices have been blamed for mainstream rightsholders losing massive amounts of revenue, much of it connected to cheap subscriptions to unlicensed IPTV providers.
In response to the growing threat, Italian authorities have been cracking down on all players in the ecosystem, from key suppliers right down to the humble consumer. These chains of events often begin with a raid against a supplier, such as the one that targeted 'IPTV Special' in July 2020.
In response to complaints that the provider was supplying Sky, DAZN, Mediaset, and other rightsholders' content without permission, the Economic and Financial Police Unit of Venice launched an investigation in 2019. In July 2020, this was followed up by a Guardia di Finanza (GdF) operation, which at the time included 72 searches across 32 Italian provinces, targeting 71 people involved in the IPTV operation.

The rest of this article can be read on TorrentFreak.com

Source link