Operation 404 Hit So Many Piracy Apps It's Surprising There Are Any Left

Last month anti-piracy initiative 'Operation 404' reportedly took down 226 websites and 461 piracy apps, a huge amount by any standard. With the dust settling this week, anti-piracy company Nagra provided more information on its role in the operation. That was timely because it leads to somewhat of a conundrum: how many apps have to be taken down before pirates simply run out?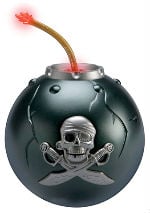 Over the past four years, Brazilian authorities, entertainment industry groups and their anti-piracy partners have marked a new annual event.
Each year a new phase of 'Operation 404' takes place and champagne corks fly as hundreds of pirate sites and apps are taken down, blocked, or otherwise put out of action.
In 2022, a reported 226 websites and 461 piracy apps fell to Operation 404-4 due to the combined efforts of local authorities and their international partners. Even the US government stepped in to seize a few piracy domains last month.

The rest of this article can be read on TorrentFreak.com

Source link