Notorious: IPTV Providers & Free Streaming Sites Submitted For Action

Subscription-based pirate IPTV services continue to thrive but according to major rightsholders desperate to protect their investments, platforms offering free IPTV streams are also a problem. Services in both categories have now been submitted to the US government for action. Here's an overview of the services and why they're causing disruption.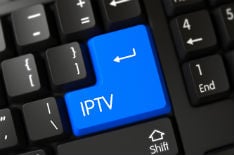 Even in the wake of dozens of operations aimed at disrupting illegal IPTV services, people looking to buy IPTV packages containing thousands of channels remain spoilt for choice.
At $10/€10/£10 per month, give or take, illegal subscriptions are extremely cheap compared to those offered by legal broadcasters. But for pirates determined never to pay for anything, free alternatives are also available. They tend to be unreliable but can indeed offer a full subscription-like service for zero cost, albeit for limited periods.
Sports leagues and broadcasters such as Premier League and beIN would like to see both disappear for good, a position shared by anti-piracy coalition IBCAP and its partners operating in the same field – ACE, MPA, AAPA, and AVIA, for example.

The rest of this article can be read on TorrentFreak.com

Source link