Nitro IPTV Faces $100m Piracy Damages But it Could've Been Worse

Pirate IPTV service Nitro TV was sued by DISH Network in 2021 for mass violations of the DMCA's anti-circumvention provisions and breaches of the Federal Communications Act. A new filing reveals that Nitro's operators could face a damages award of $100m and that's with DISH significantly lowering what it says it is entitled to claim under the law.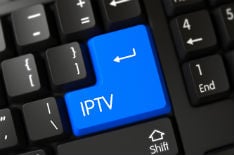 In April 2020, a coalition of entertainment companies led by Universal, Paramount, Columbia, Disney and Amazon filed a copyright infringement lawsuit against the operators of 'pirate' IPTV service Nitro TV.
The case, which encompassed alleged operator Alejandro "Alex" Galindo, wife Anna Galindo, and YouTuber 'Touchtone', is still ongoing but things haven't gone well for the defendants thus far.
Allegations of evidence destruction plus an injunction certainly put them on the back foot and a second lawsuit from broadcaster DISH Network didn't help either.

The rest of this article can be read on TorrentFreak.com

Source link