Nintendo Wins High Court Injunction to Block Access to Pirated Switch ROMs

In an effort to restrict access to pirated ROMs illegally made available for its Switch console, Nintendo has obtained a UK High Court injunction against six internet service providers. Targeted against ROM portals with NSW2U and NSWROM branding, the two-year blocking order requires BT, Virgin, Sky, TalkTalk and others to block the sites after they failed to respond to infringement complaints.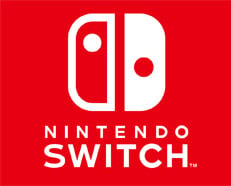 Over the past several years Nintendo has been pouring resources into its fight against those who help to bypass security measures in its Switch console.
Earlier this month Nintendo celebrated a win in a civil case against former Team-Xecuter member Gary Bowser, who agreed to pay the gaming giant $10m in damages.
Nintendo also obtained a UK High Court injunction to block four Team-Xecuter-related websites back in 2019 but that did little to stop pirated game ROMs from being shared online. As a result, Nintendo recently returned to the same court asking for more domains to be blocked.

The rest of this article can be read on TorrentFreak.com

Source link