New Pirate IPTV Bill Moved to Senate as Italy Takes on 'Digital Mafias'

A bill designed to crack down on pirate IPTV services has been unanimously approved by Italy's Chamber of Deputies. If passed by the Senate, telecoms regulator AGCOM, broadcasters, and anti-piracy affiliates are poised and ready to go. Pirate streams will be blocked within minutes, maybe even seconds, according to reports. Stream suppliers will face three years in prison and for those who watch them, 5,000 euro fines will be on the table.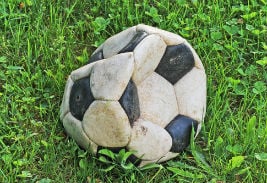 Italian consumers' love for pirate IPTV services and the alleged damage suffered by broadcasters and the country's world-famous clubs at the hands of those services, have been on a collision course for some time.
Italy has operated an administrative pirate site-blocking program for years. It currently blocks around 3,200+ pirate domains, with telecoms regulator AGCOM sometimes issuing blocking instructions to ISPs within days of a rightsholder complaint.
Defending live sporting events from ubiquitous pirate IPTV streams demands a whole lot more, though. After gaining and maintaining momentum, alongside increasing political pressure, it seems likely that football clubs and broadcasters are about to collect.

The rest of this article can be read on TorrentFreak.com

Source link