Kingdom Leaks, a music piracy site that has been leaking new music to the Internet for the past seven years, has announced its imminent demise. Due to personal reasons, from January 1, 2021, the site will permanently close down, taking all user data and content with it. While a disappointment to its followers, the site's self-deletion won't be discouraged by recording labels.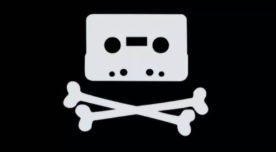 According to the music industry, the main threat to artists and labels from a piracy perspective is the availability of stream-ripping platforms and tools. On the other hand, however, a much more traditional threat also remains an issue.
Recording labels have long lamented the fact that insiders and other people with access to new music have made it available to others in advance of commercial release. Whether those are promo copies, so-called 'dubplates' in the vinyl scene, or even CDs liberated from the packing department of a manufacturing facility, early leaks can cause headaches – especially when they make it online.
Of course, leaks appearing online has been the standard for two decades already. The availability of music releases on streaming platforms simultaneously across borders has helped dampen the problem but it still hasn't eradicated it. In fact, some sites specialize in ensuring content gets online as quickly as possible.
Kingdom Leaks – Leaking Music For Seven Years
While there is no shortage of music leaking sites, Kingdom Leaks (in one form or another) has been around for roughly seven years. That's quite a feat considering the content on offer. And, despite operating in a niche, the site still manages to pull in an estimated two million visits per month, with many users looking to grab music as far in advance of release as possible.
While this particular party was enjoyed by fans while it lasted, it's clear that Kingdom Leaks will soon be pulling down the shutters for the last time.
"It is with a heavy heart and great sorrow that today I announce the shutdown of Kingdom Leaks. This was not a decision made lightly or abruptly, nor was this choice made because of legal pressure, a data breach, or anything of that nature," site operator Lord Kingdom says in a final statement.
"The simple but unfortunate reason is this: mR12 and I have decided to move on, and there is no safe way to hand over the website to another party out of concern for the safety of everyone involved since the site's inception 7 years ago."
Shutting Down For Personal Reasons, Jan 1, 2021
While many site operators can run on to ripe old ages without a hitch, Lord Kingdom says he has other 'real-life' matters on the agenda that require him to move on, with Kingdom Leaks (KL) firmly behind him.
"With a baby on the way and getting married next year, this is something that I need to put in the past, officially," he writes.
"This reality has left us at the following decision: we will be permanently shutting down our servers on January 1st, 2021. All user and site data, including that which is stored on PassTheLeaks, will be permanently deleted."
Those familiar with the site will recognize PassTheLeaks as one of the domains offered as an option for people trying to download music from KL, which is presented via related service Filecrypt. The news that all of this content is set to be deleted will come as a disappointment to users but according to Lord Kingdom, the topic won't be revisited and the decision to close "is final".
Not Everyone is Disappointed That Kingdown Leaks is Closing
For many years, copyright holders and their anti-piracy partners have been working hard to have content uploaded by Kingdom Leaks delisted from Google. It will come as no surprise that the BPI takes the lead in the sheer volume of content targeted, closely followed by French music group SCPP and international music organization IFPI.
One of the other anti-piracy companies regularly trying to suppress KL is UK-based anti-piracy company AudioLock. If Kingdom Leaks keeps its word and closes down in just over a month's time, AudioLock will have less work to do. Speaking with TorrentFreak, however, company founder Ben Rush says that he won't be sad to see the site go.
"Kingdom Leaks has been around a long time and has a strong user base who are kept updated through various social media feeds of every new release. It covers a lot more rock and metal content than other similar sites and protects links from automated tools that take them down," Rush says.
AudioLock's owner says that Kingdom Leaks' utilization of link encryption (Filecrypt) has meant that the site has been able to keep itself alive, driving its popularity but at the expense of artists who are struggling in the current climate.
"Now without the revenue from live events [due to COVID-19], we are seeing labels seeking to boost existing stream and download revenue by protecting it from piracy. This pressure combined with the site's popularity will have made it a prime target," he explains.
Kingdom Leaks Admin Asks Users To Consider Spotify
In what could be an important departing post, Kingdom Leaks admin mR12 (who is also a VIP uploader on The Pirate Bay) has penned an 'essay' on why people should be considering Spotify in their music consumption habits moving forward.
"As Kingdom Leaks comes to an unfortunate but inevitable close, you may be considering how your music needs will be sustainably met in the future. Many will understandably and reasonably move to other music blogs, other download sites, and with good cause," he writes.
"I am not writing to condone these moves; however, I would like to argue, through a serious and practical consideration of the actual need that must be filled, that Spotify is the solution many people are looking for but simply don't know it or haven't given it enough consideration.
"I want to show that, yes, Spotify is worth $120 per year, and perhaps more importantly for those of you reading this, that Spotify is compatible with partial music piracy, which I believe is the most optimal and hassle-free solution for the vast majority of people."
Time will tell how many soon-to-be-former users of KL find his arguments persuasive but Ben Rush is hoping that Kingdom Leaks' passionate music-fan users will move to legal platforms rather than pirate sites.
"The harsh reality is that if these users want to have releases made by the labels and artists they enjoy, then they need to support them now. Without this support, there will be many labels who will no longer exist, and many artists unable to continue to create music," he says.
"Show your appreciation and support to the labels and artists that mean so much to you. Secure their future by purchasing directly from the label itself or from legitimate platforms."
It may have taken seven years but at this point (and if only partially), some kind of consensus appears to have been reached.

Many thanks to TorrentFreak for the breaking news.

Source link