MPA, Amazon & Apple Urge Court to Issue Rapid Pirate IPTV Injunction

A coalition of Hollywood studios plus Amazon, Netflix and Apple is urging a court in the US to issue an urgent injunction to prevent two pirate IPTV services from infringing their rights. In parallel, the defendant's legal team argues that the plaintiffs' case is not only deficient but relies on 'expert' evidence that is both biased and inaccurate.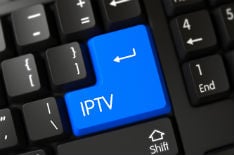 Last December, movie and TV giants Universal, Disney, Paramount, Warner and Columbia joined Netflix, Amazon, Apple and several other studios in a lawsuit against Texas resident Dwayne Anthony Johnson.
According to the plaintiffs, Johnson (and Does 1-20) are the brains behind pirate IPTV providers AllAccessTV (AATV) and Quality Restreams.
In common with several similar suits, the complaint claims that the services supply infringing movies and TV shows via their IPTV and VOD platforms, with AATV attempting to disguise its service behind the branding of a supposed VPN company, VPN Safe Vault LLC, which Johnson is said to manage.

The rest of this article can be read on TorrentFreak.com

Source link