MPA & ACE Need OSINT Investigators to Track Down IPTV Pirates

The MPA's Global Content Protection team and the connected Alliance for Creativity and Entertainment are on a mission to disrupt video content piracy and those behind it. Job listings reveal openings at the MPA for OSINT investigators, with one position stating a strong preference for a candidate with IPTV experience.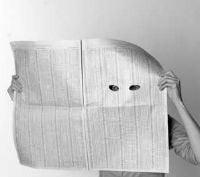 The MPA and strongly-affiliated Alliance for Creativity and Entertainment are the sworn enemies of illegal streaming sites, IPTV services, and torrent portals.
Still, when everything boils down, the hunter and the hunted ultimately find themselves on the same digital battlefield, equipped with broadly similar tools, underpinned by mostly the same technical rules. Tradition seems to allow pirates to break and make up rules as they go along, while Hollywood is free to amend legislation to take up the slack.
There's no one-size-fits-all scenario in the piracy wars, but in general, pirates need their services to stay visible at all times while staying invisible themselves. The challenge for MPA/ACE investigators is almost exactly the opposite. Find a chink in the armor, obtain information, and then exploit every possible resource to remove anonymity.

The rest of this article can be read on TorrentFreak.com

Source link