MPA & ACE Embed Staff at US Govt. IPR Center To Fight Movie & TV Show Piracy

The Motion Picture Association and anti-piracy coalition Alliance for Creativity and Entertainment will embed their own personnel at the US Government's National Intellectual Property Rights Coordination Center. Under the umbrella of the Department of Homeland Security and Immigration and Customs Enforcement, they hope to tackle movie and TV show piracy more effectively.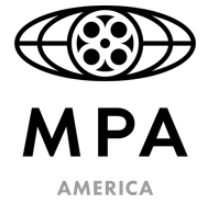 Way back in 2005, the FBI and U.S. Immigration and Customs Enforcement (ICE) teamed up with the then MPAA to take down EliteTorrents, one of the most popular private BitTorrent trackers on the internet.
The involvement of a U.S. Department of Homeland Security agency in a copyright infringement case certainly raised eyebrows but over time this type of public/private cooperation became nothing out of the ordinary.
As recently as last year, a man was sentenced to 12 months in prison following an investigation into an illegal streaming operation carried out by Homeland Security Investigations, the MPAA, and the IRS. There have been other cases too, and the signs suggest that more will follow.

The rest of this article can be read on TorrentFreak.com

Source link