Movie & TV Pirates Increase in Italy But They Are Pirating Less Than Ever

New Ipsos research carried out on behalf of Italian anti-piracy group FAPAV reveals that 43% of the adult population engaged in some type of audiovisual piracy in 2021, with almost a quarter using pirate IPTV. Despite the gloom, overall piracy volumes are down 53% on figures reported in 2016 but FAPAV says that Italy needs to do much better.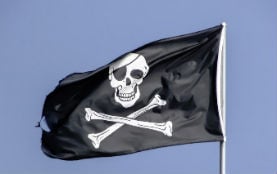 For the past several years market research company Ipsos has carried out an annual study on behalf of leading Italian anti-piracy group FAPAV.
The goals of the research are to estimate the number of adults engaged in online audiovisual piracy, the type of content they consume, the methods used, plus an estimate of the overall number of infringing acts.
The headlines for 2021 are mixed. Last year saw an overall increase in the number of citizens obtaining content from pirate sources, but that appears to have been more than offset by a significant reduction in the overall volume of piracy actually carried out.

The rest of this article can be read on TorrentFreak.com

Source link