Movie & TV Giants Want Australia to Introduce DNS Blocking to Prevent Piracy

The consultation stage of Australia's Copyright Enforcement Review has revealed the movie and TV industries' latest anti-piracy demands. The submissions are a rollercoaster ride; site-blocking measures collapsed visits to pirate sites, legal consumption increased significantly, yet 51% of pirates "are not impacted by site blocking at all" so DNS blocking is required.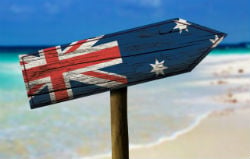 The Australian government's review of copyright enforcement measures aims to ensure that responses to infringement are "appropriate, effective and proportionate."
The Attorney-General's Department released an issues paper for public consultation late 2022, presenting a golden opportunity for rightsholders to explain why measures they fought so hard for are no longer fit for purpose. Or at least that's how things usually play out.
A wide range of stakeholders filed submissions during the public consultation but since movie and TV show companies feature most prominently in online enforcement actions, their framing of the current piracy situation is of particular interest.

The rest of this article can be read on TorrentFreak.com

Source link