Movie Studios Awarded $51.6m Piracy Damages Against IPTV Service Nitro TV

Columbia, Paramount, Disney, Warner, Universal and Amazon, have been awarded $51.6m in copyright damages against the operators of the defunct pirate IPTV service, Nitro TV. A California court awarded damages for willful infringement of 2,216 movies and TV shows. Six defendants, including YouTuber 'Touchtone', are also liable for almost $2m in post-judgment interest.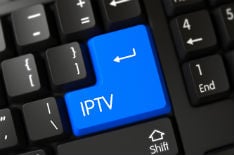 In April 2020, Columbia Pictures, Amazon Content Services, Disney Enterprises, Paramount Pictures, Warner Bros. Entertainment, plus three companies owned by Universal, filed a copyright infringement complaint at a California district court.
The plaintiffs alleged that Nitro TV offered subscription packages consisting of thousands of live and title-curated television channels available twenty-four hours a day, seven days a week, throughout the United States and abroad. The Office, Spider-Man: Homecoming, Toy Story 3, Star Trek Beyond, Homecoming and Joker, were among the many titles owned by the plaintiffs and illegally distributed by Nitro.
The complaint initially featured Alejandro (Alex) Galindo as the sole named defendant but in time Galindo family members Anna, Martha and Osvaldo also found their names on the docket. Richard Horsten (aka 'Rik de Groot'), Raul Orellana (aka YouTuber 'Touchtone') and his company Firestream LLC, completed the set.

The rest of this article can be read on TorrentFreak.com

Source link