Movie Piracy Site Operator Faces Five Years in Prison After Arrest in Japan

A man suspected of operating a piracy site offering links to over 3,300 local and Western movies has been arrested in Japan. The 51-year-old, suspected of infringing the copyrights of companies including Bandai Namco and King Records, told police that he simply wanted to share his love of movies with others. Under local law, he faces up to five years in prison.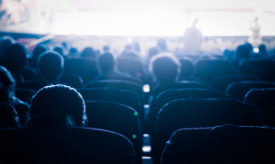 In the 2000s, Japan was a relatively safe place for people with a penchant for downloading content without paying for it. Even those running torrent sites were relatively worry-free when compared to their United States counterparts.
Inevitably, it wouldn't stay that way. While uploading copyrighted content was already illegal, in 2012 Japan criminalized unlicensed movie and TV show downloading, punishable by fines and up to two years in prison. In 2020, Japan's parliament followed up by criminalizing those who download pirated manga.
But perhaps the most significant change was a law that outlawed indexing sites. Known as 'leech' or 'reach' sites in Japan, these are platforms that host no copyrighted content themselves but link to external platforms that do. Following amendments that came into effect on October 1, 2020, anyone operating such a site faces up to a five million yen fine, a five-year prison sentence, or potentially both.

The rest of this article can be read on TorrentFreak.com

Source link