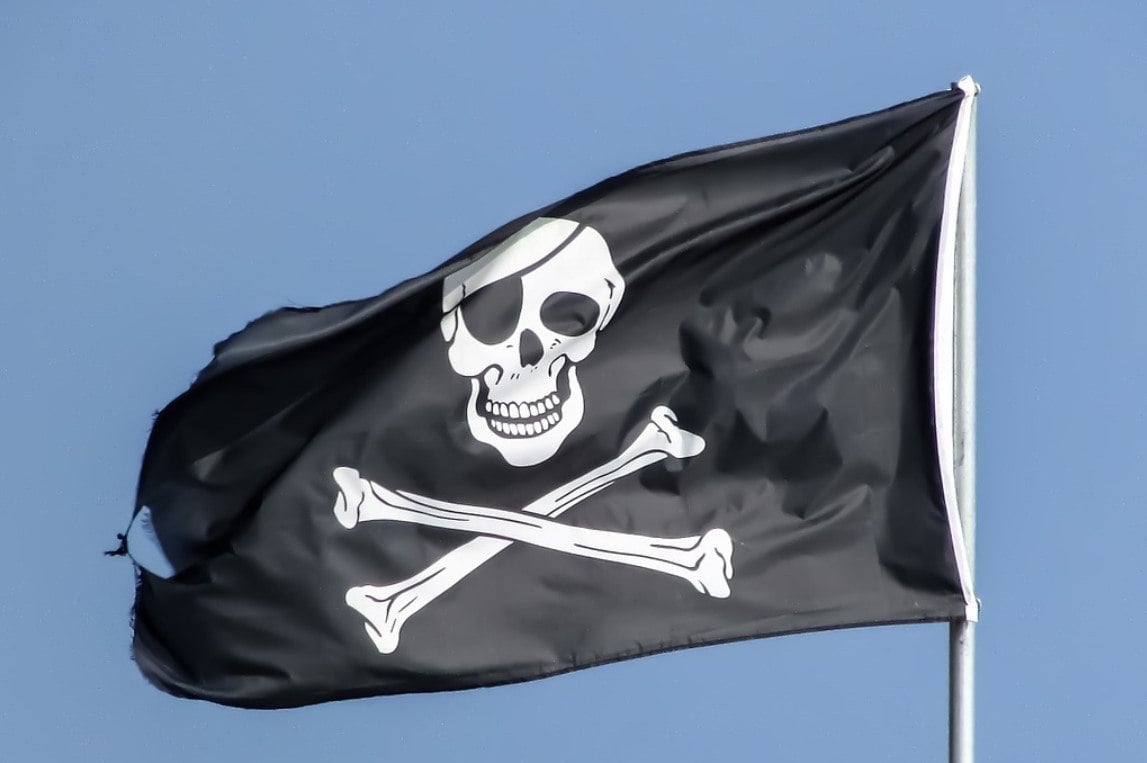 Over the past two decades, online piracy has proven a massive challenge for the entertainment industries.
It's a global issue that's hard to contain, but Hollywood and the major U.S. record labels are at the forefront of this battle.
One of the key strategies they've employed in recent years is website blocking. US companies have traveled to courts all over the world to have ISP blockades put in place, with quite a bit of success.
Interestingly, however, site blocking is noticeably absent in the United States, which harbors the most pirates of any country in the world. This can, in part, be explained by legislative backlashes and legal uncertainty. But it's noteworthy nonetheless.
In recent years, the tide slowly started to turn, with major copyright groups strengthening their calls for blockades. However, the first move in court now comes from a group of smaller movie companies, including Millenium Media and Voltage Pictures, which have built up an impressive anti-piracy track record in recent years.
Movie Companies Go After Frontier
While most piracy cases are handled by district courts, this case started at a New York bankruptcy court. More than a dozen movie outfits filed claims against Internet provider Frontier Communications, which was in financial trouble at the time.
The movie companies argue that the ISP is liable for the copyright infringements of its subscribers and claimed millions in damages. These claims were similar to the ones made by several record labels, which filed a separate federal lawsuit a few weeks ago.
Some of the damages claims
Thus far the piracy angle of this bankruptcy case has remained under the radar but a recent filing caught our attention.
In a motion submitted last week, the movie companies ask the bankruptcy court to move the matter to the district court, noting that it's better suited to deal with the "novel copyright issues" at the center of this matter.
These claims are in part similar to the several 'repeat infringer' lawsuits against ISPs that are currently handled by district courts around the country. However, the movie companies add a twist, one that could make it much more than a liability issue.
Copyright Holders Want Pirate Sites Blocked
In addition to taking action against pirating subscribers, the movie companies also want Frontier to block pirate sites.
This is technically possible under the DMCA, which provides injunctive relief for copyright holders. Thus far the law has never been used that way, and the rightsholders believe that a bankruptcy court is not the best venue to handle the matter.
"Here, to adjudicate the copyright claims, the Bankruptcy Court would be required to [consider claims and issues including] the availability of injunctive relief provided in 17 U.S.C. §§502(a), 512(j) and 1203(b)(1) to order Frontier to block its subscribers from accessing notorious movie piracy websites originating outside of the United States..," they write.
The YTS Link
The same movie companies, represented by Hawaiian lawyer Kerry Culpepper, previously obtained user data from torrent site YTS. As such, they have evidence that some Frontier subscribers were registered users of the site.
"[S]ome of Frontier's subscribers have registered for accounts with notorious piracy websites such as YTS and RARBG that the United States Trade Representative ('USTR') has listed as examples of Notorious Markets engaged in and facilitating substantial piracy."
The motion suggests that the rightsholders want Frontier to block the pirate sites that are listed in the US Trade Representative's annual list of notorious markets. This would include The Pirate Bay, YTS, RARBG and many others. However, exact details about the scope of the blocking request are not mentioned.
This is the first time that a group of copyright holders has requested a site-blocking order against an ISP. This means that it's uncharted and precedent-setting territory. With that in mind, it makes sense if the issue is handled by a district court.
Legal Uncertainties?
Whether the DMCA is indeed suited to issue blocking injunctions against ISPs is still an open question. Previously, other copyright holders, including the Motion Picture Association, have pointed out that there are several legal uncertainties.
The MPA said that it's unclear whether ISPs can be required to block sites without a finding of liability. This typically happens in many other countries with so-called 'no-fault' injunctions. In this case, however, the movie companies are claiming that Frontier is liable for copyright infringing subscribers, so that box could be ticked by the court.
The case is still in its first innings but, if it moves ahead, it is bound to attract attention from other copyright holders, Internet providers, and the public at large.
Subscribers Are At Risk Too
Finally, the lawsuit may have more direct consequences for pirating Frontier subscribers too. The movie companies plan to obtain information on a percentage of the 89,000 subscribers who pirated their movies.
"The movie claimants will likely assert claims against the more prolific ones of these subscribers that pirated the motion pictures," Culpepper writes, noting that both Frontier and its subscribers will have a right to trial by jury.
All in all, the movie companies stress that this case concerns important copyright questions that have nothing to do with bankruptcy. As such, they would like the matter to move to a district court.
—
A copy of the motion to withdraw reference, filed at the New York Bankruptcy Court, is available here (pdf).
The full list of movie claimants includes Voltage Holdings, LLC; Backmask, LLC; Union Patriot Capital Management, LLC; Venice PI, LLC; Bedeviled, LLC; MON, LLC; Colossal Movie Productions, LLC; TBV Productions, LLC; Definition Delaware LLC; I Am Wrath Productions, Inc.; Hannibal Classics Inc.; Justice Everywhere Productions LLC; Badhouse Studios, LLC; After Productions, LLC; Rise Up, LLC; Status Update LLC; Morgan Creek Productions, Inc.; Shock and Awe, LLC; Fun Mom Dinner, LLC; Dead Trigger Movie, LLC; YAR Productions, Inc.; Gunfighter Productions, LLC; Ace in the Hole Productions, LP; SF Film, LLC; The Rest of Us, Inc.; Killing Link Distribution, LLC; Cell Film Holdings, LLC; Dallas Buyers Club, LLC; Screen Media Ventures, LLC; Rambo V Productions, Inc.; Millennium Funding, Inc.; Millennium IP, Inc.; LHF Productions, Inc.; UN4 Productions, Inc.; Millennium Media, Inc.; Bodyguard Productions, Inc.; Hunter Killer Productions, Inc.; Fallen Productions, Inc.; HB Productions, Inc.; Laundry Productions, Inc.; Black Butterfly Film, LLC; AMBI Distribution Corp.; Dubious Productions, Inc.; Rupture CAL, Inc.; Future World One, LLC; Groove Tails Productions, LLC; Family of the Year Productions, LLC; Eve Nevada, LLC; After II Movie, LLC; Wonder One, LLC; and American Cinema International, Inc.

Many thanks to TorrentFreak for the breaking news.

Source link