Metadata Ruling Gives YouTube a Timely Boost in Content ID Lawsuit

Digital creators may choose to distribute their files along with additional data identifying them as the owner. The DMCA prohibits the removal of this metadata but according to a lawsuit filed against YouTube, the platform removed metadata from MP3 uploads. A recent opinion from the US Court of Appeals for the Eleventh Circuit appears to tip the scales in YouTube's favor.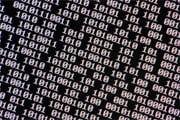 Many digital file formats allow creators to embed additional data to provide details of ownership or any other relevant information.
This metadata might include the name of the person who created the file but it can be much more comprehensive. Photographs may carry metadata identifying the exact location where they were taken, while MP3 files could include the title, artist, album, track number, and BPM, to name just a few possibilities.
This metadata can be useful to copyright holders, from conveying something as simple as their name and website address to management and monitoring functions. The problem is that metadata can be removed, so once third parties have access to a file, all bets are off.

The rest of this article can be read on TorrentFreak.com

Source link