Home > Lawsuits > Repeat Infringer >

Cox Communications' request to lower the massive piracy liability verdict issued by a Virginia jury has failed. The request for a new trial was denied as well. However, the court does agree that the damages should be issued per work if there are multiple copyrights involved, which means that the $1 billion figure may go down.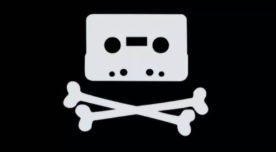 Last year, Internet provider Cox Communications lost its legal battle against a group of major record labels.
Following a two-week trial, a Virginia jury held Cox liable for its pirating subscribers, ordering the company to pay $1 billion in damages.
Heavily disappointed by the decision, Cox later asked the court to set the jury verdict aside and decide the issue directly. In addition, the ISP argued that the "shockingly excessive" damages should be lowered. If that wasn't an option, Cox wanted a new trial.
These requests were fiercely opposed by the record labels and, after weighing the evidence from both sides, US District Court Judge Liam O'Grady decided over the matter this week.
O'Grady's 75-page opinion is mostly bad news for Cox. It starts by discussing the motion for judgment as a matter of law, which argues that the jury verdict should be set aside in exchange for a verdict by the court. The court, however, sees no reason to fully grant this.
Cox argued that the evidence presented during trial doesn't show that the ISP is liable for direct or secondary copyright infringement. The court disagrees. For example, when it comes to vicarious infringement, the record shows that Cox directly benefited from pirating subscribers.
"Here, there was ample evidence for a reasonable jury to conclude, as this jury did, that Cox gained some direct financial benefit from the infringement, no matter how small," Judge O'Grady writes.
"The Court agrees with Plaintiffs' argument that Cox's treatment of repeat infringer accounts suffices as a causal connection between the infringement and financial gain. Internal emails among Defendants clearly establish a connection between infringing accounts and continued collection of revenue rather than termination."
While the vast majority of Cox's arguments "fall flat," according to Judge O'Grady, there is a small win for the ISP as well, one that could have large financial consequences. The court agrees with the ISP that damages should be issued per 'work' and not for each 'copyright.'
There are 10,017 copyrights listed in the case which were multiplied by $99,3830 in damages per work, which led to the final figure of $1 billion. However, that should be adjusted as there are some overlapping works as well, where one song is covered by multiple copyrights.
The court explains that infringers shouldn't be punished multiple times for one pirated track simply because there are more copyrights related to it. As an example, Judge O'Grady mentions mashups where tracks can easily have 20 different copyright holders.
"It is difficult to fathom that Congress intended such dramatic discrepancies in liability for substantially the same conduct. As willful infringement exposes the defendant to a maximum of $150,000 per work infringed, that three-minute mash-up could cost a defendant $3 million," Judge O'Grady writes.
This means that Cox can go over the list of copyrights in the suit to see how many 'works' these cover. This could be substantially less than the 10,017 copyrights previously indicated.
Moving on, the court reviewed the scale of the damages, which was set at $99,3830 per work. Cox summed up a list of arguments why this "historic" amount is "shockingly" excessive. However, the court notes that the amount wasn't grossly excessive in light of the evidence. There was no "miscarriage of justice," as Cox claims.
The ISP knew very well what the requirements of the DMCA are, what the possible statutory damages could be, and how many works were infringed.
"As there is no potential ambiguity in construing the statutory dollar amounts, and Cox was keenly aware of the volume of infringement notices it received, the product of these two values was reasonably foreseeable," Judge O'Grady notes.
"In sum, Plaintiffs were well within their rights to elect both a jury trial and statutory damages. After significant deliberation, the jury awarded $99,830.29 per work, well within the Act's statutory range of $750.00-$150,000.00."
All in all, this means that the damages per work stay the same. Cox is not entitled to a new trial but the $1 billion damages award may be lowered based on the number of works that have more than one copyright.
—
A copy of US District Court Judge Liam O'Grady's Memorandum Opinion and Order is available here (pdf).

Many thanks to TorrentFreak for the breaking news.

Source link