Manga Pirates Warned That Kadokawa Seeks Their Identities From YouTube

Japanese publishing giant Kadokawa is known for aggressively responding to copyright infringers. The company is currently engaged in a massive lawsuit against Cloudflare and court documents filed in the United States show that Kadokawa is also prepared to go after smaller players, in this case seven people who uploaded manga to YouTube.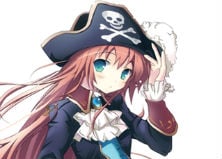 Every week millions of online copyright infringements are detected by rightsholders and their anti-piracy partners. In the overwhelming majority of cases the aim is to remove content or links to content.
YouTube and Google tend to respond to such complaints quickly, through the removal of videos or search engine results respectively. In most cases that's the end of the matter but some rightsholders may have other things in mind, including further punishment for alleged pirates.
Last week a Tokyo-based law firm wrote to YouTube requesting action against seven videos uploaded to the platform by seven YouTube users. The correspondence, sent on behalf of Japanese publishing giant Kadokawa, appears to be a standard DMCA takedown request against the videos listed below.

The rest of this article can be read on TorrentFreak.com

Source link