Home > Anti-Piracy >

With a new law criminalizing the downloading of manga content set to come into force in 2021, a new anti-piracy campaign in Japan is hoping to persuade fans to go legal. Spearheaded by anti-piracy group CODA with the assistance of well-known manga artists, the campaign will project its message through the medium of manga itself.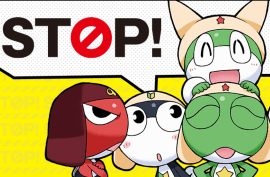 Earlier this month, Japan's parliament passed new copyright amendments that will ban the unlicensed downloading of manga, magazines and academic texts from the Internet.
Those illegally downloading publications will face a sentence of up to two years in prison or a maximum fine of two million yen (US$18,620). Under local law, these penalties are already available for movies and music content.
The new anti-downloading law will come into effect on January 1, 2021, but ahead of this big change the Japanese government, publishers, and anti-piracy group CODA are hoping to persuade fans to take a new direction with a campaign supported by well-known manga artists.
Manga-Anime Guardians Project
Every Friday the 'Manga-Anime Guardians Project' (MAGP) will release four brand new manga comics, each telling stories about manga piracy. The ultimate aim is to put freeloading consumers back on the track to legal consumption before a more damaging response is authorized under law.
The first batch of manga, featuring artists including Akira Akatsuki, Adachitoka, Rie Arai, and Ammitsu, has just been released. Produced in the distinctive manga style, it's hoped that the monochrome cartoons, which are available in both Japanese and English, will hit the right note with consumers.
Masaharu Ina, CODA's Director of Overseas Copyright Protection, informs TorrentFreak that the aim is for the campaign to enjoy a global reach while helping to nudge fans currently not parting with their money in a direction more profitable for the industry.
"The target audience is manga readers/lovers, especially innocent readers who unknowingly read manga on pirate sites like Mangamura," he says.
"We would like to educate and guide them to the right channel. And with the English versions as well as the Chinese versions coming up, we expect to reach out to the audience around the globe."
According to CODA, the now-shuttered pirate site Mangamura caused around $2.91 billion in damages to the local manga industry. In July 2019, alleged operator Romi Hoshino was apprehended in the Philippines and later arrested by Japanese authorities during a deportation flight.
While Hoshino awaits his fate, it's hoped that the new anti-piracy campaign, which is supported by the government's Ministry of Economy, Trade and Industry, will steer people away from pirate platforms. The major publishers behind the campaign, including the likes of Shueisha, Kodansha, Shogakukan, and Kadokawa, are already known for targeting unlicensed content providers (1,2) through the courts.
Start Buying Now or Pay Later
However, in addition to pursuing their own cases, the publishers involved in this project are also vocal supporters of the somewhat draconian laws set to come into force next year. Masaharu Ina confirms that this campaign is all about raising public awareness before the gentle carrot of choice becomes a pretty big stick next January.
"[Y]ou are absolutely right in assuming that this campaign coincides with the revision to the Copyright Act which passed the [Japanese parliament] on 5th June," he says.
"Our intention is to fully utilize this timing to help boost awareness for the importance of copyright protection."
In total, 16 pieces of manga will be released as part of the campaign, with a message designed "to warn of the dangers of piracy and to promote the legitimate distribution of manga/animation."
The next four, featuring contributions by Hiromu Shinozuka and Kazutoshi Soyama, among others, will be released this Friday on CODA's website and Instagram channel.



Many thanks to TorrentFreak for the breaking news.

Source link