Man Who Lost $90m Pirate IPTV Suit Slams DISH in Response to New Lawsuit

A former operator of SetTV, a pirate IPTV service ordered to pay $90m in damages to DISH Network, has slammed the company after it filed a new lawsuit against him. Jason LaBossiere claims he's innocent and the broadcaster will "stop at nothing to bully people into settlements"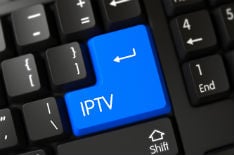 In 2018, broadcaster DISH Network sued the people behind pirate IPTV service SetTV.
The defendants were eventually ordered to pay DISH $90 million in damages and comply with the terms of a permanent injunction that prevented them from operating a similar service in the future. This February, DISH alleged that the terms of the injunction had been breached.
A month later, DISH and NagraStar followed up with a new lawsuit claiming that former SetTV operators Jason LaBossiere, Sean Beaman, and Stefan Gollner had launched three new pirate IPTV services/brands.

The rest of this article can be read on TorrentFreak.com

Source link