Man Used Stolen Netflix Credentials to Acquire Content For Torrent Site

A man who used hacked Netflix credentials to obtain content before uploading it to a torrent site has been sentenced in Denmark. The 34-year-old DanishBytes user was a staff member for two months, offering tech support to the site's users. The stolen credentials allowed him to obtain content from legal streaming services using other people's accounts.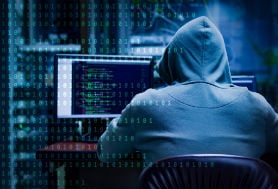 As part of a campaign against torrent sites in Denmark, local anti-piracy group Rights Alliance (Rettigheds Alliancen) targeted several members-only torrent trackers.
Early November 2021, the Public Prosecutor for Special Economic and International Crime (SØIK) announced that six people had been arrested following criminal referrals by Rights Alliance. All were members and/or operators of ShareUniversity and DanishBytes. One of those arrested was a 33-year-old man from Denmark.
Following his arrest one year ago, this week Rights Alliance revealed more information about the now 34-year-old from Aalborg. The anti-piracy group informs TorrentFreak that the man was initially just a regular DanishBytes user but was later promoted to the site's staff.

The rest of this article can be read on TorrentFreak.com

Source link