A man in Russia who admitted to attempting three arson attacks says he took action in response to the authorities blocking pirate sites. The prosecutor demanded two years in prison but the man, who tried to burn down the offices of telecoms watchdog Roscomnadzor, has now received 18 months probation.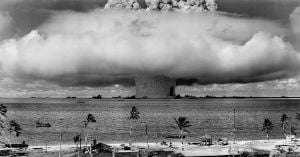 While copyright holders and many governments see site-blocking as a reasoned and measured response to copyright infringement, some people view it as overkill.
People should be able to access whatever content they want without rich corporations deciding what should and should not appear on computer screens, the argument goes.
For former student Pavel Kopylov, blocking of pirate sites in Russia has gone too far. So, to make his displeasure obvious to Roscomnadzor, the government entity responsible for carrying it out, last year he attempted to burn one of its offices down – three times.
On April 2, 2018, reportedly dissatisfied that his favorite torrent tracker had been blocked, Kopylov went to the local offices of Roscomnadzor,
smashed a window, and threw a bottle of flammable liquid inside together with a burning match. The attempt was a failure – the fire didn't ignite and a guard was alerted by the noise.
Almost two weeks later, Kopylov returned for a second try. This time a fire did ensue but it was put out, without causing catastrophic damage. A third attempt, on May 9, 2018, ended in complete failure, with a guard catching the would-be arsonist before he could carry out his plan.
Nevertheless, the prosecutor's office saw the attacks as an attempt to destroy Roscomnadzor's property by arson, an offense carrying a penalty of up to five years in prison. The prosecution sought two years but in the end, had to settle for considerably less.
Interfax reports that a court in the Ulyanovsk region has now sentenced the man for repeatedly trying to burn down Roscomnadzor's regional office. He received 18 months probation but the prosecution intends to appeal, describing the sentence as excessively lenient.

Many thanks to TorrentFreak for the breaking news.

Source link