Home > Lawsuits > IPTV and Streaming >

Before being shut down by law enforcement, Jetflicks and iStreamitAll were said to be two of the largest pirate streaming services in the United States. Darryl Julius Polo, who founded iStreamitAll and programmed for Jetflicks, has now been sentenced to 57-months in prison and will forfeit $1 million. But that's just the beginning.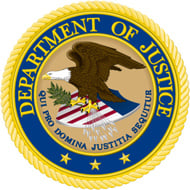 In 2019, eight men were indicted by a grand jury for conspiring to violate criminal copyright law by running two of the largest pirate streaming services in the United States.
According to the US Government, Jetflicks and iStreamitAll were a pair of subscription-based pirate services headquartered in Las Vegas.
iStreamitAll reportedly made available more than 118,479 television shows and 10,980 movies, at the time more content than was on offer at Netflix, Hulu or Amazon Prime. Jetflicks, which was disguised as an aviation service, offered around 183,285 pirated TV episodes to customers.
In December 2019, Darryl Julius Polo (aka djppimp) subsequently pleaded guilty to charges of copyright infringement and money laundering for helping to program Jetflicks and for founding and operating iStreamitAll.
Plea For Low Sentence
Earlier this month, the US Government told the court that Polo was "deeply embedded" in the piracy scene, with a previous judgment against him for multiple violations of the DMCA. Additionally, Polo continued to run iStreamitAll after the FBI raided him in 2017 and carried on until the site's domain names were seized in September 2019.
As a result, the government demanded a sentence of almost six years in prison but Polo felt this was too long. Pointing to a pair of previous decisions involving NinjaVideo and Megaupload, where the defendants were handed below-guidelines sentences, Polo asked for a more lenient 36 months in prison.
Judge Hands Down a Prison Sentence of 57 Months
Following a motion from the US Government, the Court dismissed six counts from the indictment but that still left several charges including conspiracy to commit copyright infringement, criminal copyright infringement by distributing a copyrighted work being prepared for commercial distribution, misdemeanor copyright infringement, misdemeanor criminal copyright infringement by public performance, and money laundering.
On counts 1,6 and 16, Polo was sentenced to 57 months in prison, and on counts 8 and 11, he was handed 12 months in prison, with all sentences to run concurrently. The court did, however, make a recommendation that Polo should serve his sentence in the Las Vegas area so that he can be near to his family.
The US was also granted a forfeiture order against Polo for $1 million, an amount that represents the illegal proceeds from his offenses.
Supervised Release Restrictions
Upon his release, Polo will be placed under supervision for a period of three years. He will have to report to the probation office within 72 hours and will be subjected to many conditions, such as committing no more crimes including unlawfully possessing or using any controlled substances. Polo is also banned from possessing any firearms, ammunition or any other "dangerous weapon".
Additionally, Polo must not leave the judicial district without permission from the authorities, must meet all of his family responsibilities, and also work regularly at a "lawful occupation" unless excused by his probation officer. Excessive use of alcohol is also barred and Polo must refrain from associating with any convicted felon or others engaged in criminal activity.
Furthermore, Polo will be required to have special software installed on any computer he gains access to, which will restrict and/or record "any and all activity" on the device. All monitoring costs will be borne by Polo.
If, by any chance, Polo gets lucky on his release and wins the lottery or lands an inheritance, that money must be applied (at the court's discretion) to paying off the $1m owed. He will also be required to pay restitution but that amount is yet to be determined since six other defendants (Kristopher Lee Dallmann, Douglas M. Courson, Felipe Garcia, Jared Edward Jaurequi, Peter H. Huber, Yoany Vaillant) are awaiting trial.
Previously, 40-year-old Luis Angel Villarino from Las Vegas pleaded guilty. He admitted his involvement as a programmer for Jetflicks from December 2016 to at least June 2017.

Many thanks to TorrentFreak for the breaking news.

Source link