Major Private Torrent Sites Have a Security Disaster to Fix Right Now

At least three major torrent sites are currently exposing intimate details of their operations to anyone with a web browser. TorrentFreak understands that the sites use a piece of software that grabs brand-new content from other sites before automatically uploading it to their own. A security researcher tried to raise the alarm but nobody will listen.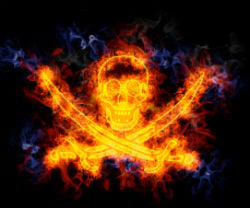 Private torrent sites, or private trackers as they're commonly known, are designed to be difficult to access.
In many cases, prospective members will need an invitation from someone who is already a member, although some sites will open their front doors when people open their wallets. This presents a challenge for people who want to give them valuable, urgent information but must pay to do so.
Just a few hours ago, TorrentFreak received a rather detailed tip from a security researcher who prefers to remain anonymous. The information relates to three major/well-known private trackers and their users directly, but from the evidence presented, the security debacle exposes other sites too.

The rest of this article can be read on TorrentFreak.com

Source link