Major Pirate IPTV Service Raided, Four Arrests, 95 Resellers Face Investigation

In a joint operation carried out by Spain's Policía Nacional and EUROPOL, a major pirate IPTV service serving half a million users across Europe has been shut down. Police say packages included 2,600 live TV channels and a 23,000-item VOD library, generating annual profits of more than €3 million for the operators. Four people have been arrested and 95 resellers placed on alert.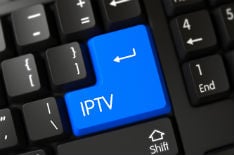 In the wake of Italian police shutting down a 900,000 user pirate IPTV service last week, police in Spain have followed up with an operation of their own.
Information provided by Policía Nacional and EUROPOL does not include the service's name but according to the numbers, the operation appears significant. The IPTV service had more than 500,000 subscribers all over Europe, serviced by a network of resellers.
Police say they disabled 10 administration panels connected to 32 servers located in France, the Netherlands and Spain. Those locations are reported as playing host to "illegal television content" and related computer equipment.

The rest of this article can be read on TorrentFreak.com

Source link