Major & Persistent Video Game Pirates Investigated by ESA

The Entertainment Software Association, an industry group representing Activision, EA, Epic, Nintendo and other major gaming companies, is taking a renewed interest in several major 'pirate' sites. All stand accused of large-scale distribution of pirated videogames so the ESA now wants to identify and track them down.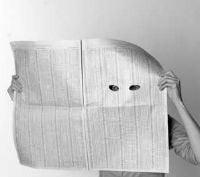 In common with similar groups and their rightsholder partners in other sectors, the Entertainment Software Association (ESA) plays a key role in the video game industry.
Counting gaming giants Nintendo, EA, Activision, Epic, and Ubisoft among its members, the ESA is an advocate for strong intellectual property protection and enforcement measures against piracy. This work includes submitting an annual report to the United States Trade Representative (USTR) where major 'pirate' platforms are nominated for 'notorious market' status.
Not all ESA nominations made the subsequent USTR report but that doesn't mean the ESA has forgotten about these adversaries.

The rest of this article can be read on TorrentFreak.com

Source link