LiquidVPN Ordered to Pay Filmmakers $14m in Copyright Damages

A group of filmmakers has won over $14 million in damages from VPN provider LiquidVPN. The default judgment finds the company guilty of copyright infringement and DMCA violations, in part by promoting the Popcorn Time app. The order also awards $250,000 in trademark damages in favor of 42 Ventures, which owns the Popcorn Time trademark.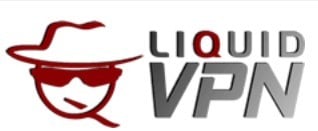 A few years ago piracy-related lawsuits were pretty straightforward. Copyright holders would either sue alleged file-sharers or the operators of pirate sites.
More recently, we have seen a new breed of lawsuits filed on behalf of the makers of movies such as "Angel Has Fallen", "Dallas Buyer's Club", "Hellboy" and "Rambo V: Last Blood".
These lawsuits target VPN providers, which are generally seen as third-party intermediaries. This includes LiquidVPN. The company was taken to court in March last year, shortly after the former owner was sued in a separate lawsuit.

The rest of this article can be read on TorrentFreak.com

Source link