Lawsuit: Cloudflare & NameSilo Profit From 'Repeat Infringer' Pirates

A new lawsuit filed in the United States claims that Cloudflare and NameSilo are liable for copyright infringements carried out by their customers. Adult entertainment outfit TIR Consulting accuses both companies of providing anonymity to pirate sites and profiting from infringements carried out by so-called 'repeat infringers'.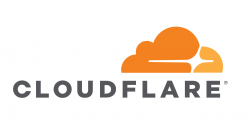 Competition is almost inevitable in business and as a key driver of innovation, that's mostly a good thing. Unfair competition, on the other hand, is rarely considered a plus.
In a complaint filed in a California court this week, adult entertainment company TIR Consulting LLC says that it faces unfair and illegal competition from pirate sites. It's a familiar story for rightsholders everywhere but this lawsuit is far from ordinary.
Since 2015, TIR has made its specialist content available via the website mistressharley.com (NSFW) and through authorized third parties under licensing agreements.

The rest of this article can be read on TorrentFreak.com

Source link