LaLiga Wins Dynamic Court Injunction to Block 40 Pirate IPTV Platforms

Spanish football league LaLiga and telecoms company Telefónica have obtained a court judgment allowing them to block more than 40 pirate IPTV and card sharing platforms. The country's leading ISPs are required to implement the blocks while accepting weekly updates designed to frustrate services that attempt to circumvent the measures.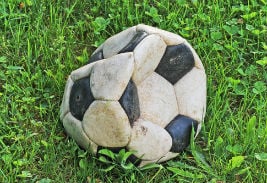 Following a legal process that began in 2019, Spanish broadcaster Telefónica Audiovisual Digital obtained a court injunction in February 2020 that required local ISPs to block pirate sites and services.
Targeting Vodafone, Orange, MásMóvil, Euskaltel, Lycamobile, and also Telefónica Audiovisual Digital's own ISP, Telefónica, the order required the service providers to block 44 identified platforms to help prevent live matches from being streamed illegally to the public.
The injunction allowed for so-called "dynamic" blocking, meaning that when the broadcaster observed the pirate services taking evasive action, updated blocking instructions could be issued to the ISPs.

The rest of this article can be read on TorrentFreak.com

Source link