LaLiga & Serie A Win New Pirate IPTV Blocking Orders Against ISPs

Two top-tier European football leagues have been successful in their latest bids to have pirate IPTV services blocked by internet service providers. Following applications filed this year by LaLiga and a Serie A rightsholder in Malta, three local ISPs have been ordered to block IP addresses and servers on demand. Yet again in an IPTV blocking case, a secret agreement lies behind the scenes.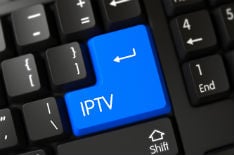 It's been 16 years since music industry group IFPI pressured Danish ISPs to block Russian music site AllofMP3. In 2022, most major audiovisual rightsholders are involved in the practice.
Pioneered by the Premier League and its anti-piracy partners, pirate IPTV injunctions now provide authority for sophisticated flexible blocking, edging ever closer to the Holy Grail of real-time stream disruption.
Top-tier football leagues LaLiga and Serie A share this goal but to compel ISPs to block pirate services in any way, an initial court process is a requirement in EU countries. This includes Malta where the leagues (in one case through a local rightsholder) asked the court to authorize stream disruption.

The rest of this article can be read on TorrentFreak.com

Source link