LaLiga & Movistar Will Block IPTV Pirates, No Court Process Needed

Top-tier football league LaLiga and subscription TV platform Movistar Plus+ have won a joint lawsuit in Spain that allows them to block IPTV services until 2025 without needing permission from the courts. A second lawsuit won by Movistar Plus+ allows the TV platform to advise local ISPs of piracy-facilitating sites on a weekly basis and have them blocked within three hours.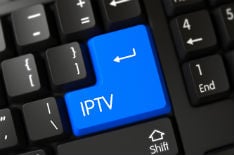 Spanish top-tier football league LaLiga is a corporate giant.
During the 2020/21 season, LaLiga clubs achieved revenues of almost 3.2 billion euros and with the assistance of LaLiga's own anti-piracy division, the football group only wants to see that increase.
Owned by Telefónica, one of the world's largest telecoms and internet companies, Movistar Plus+ is the largest TV subscription platform in Spain. Through sports streamer DAZN, Movistar Plus+ has a distribution deal to air LaLiga matches until 2027, and everyone involved would prefer LaLiga fans to pay for their content, not pirate it.

The rest of this article can be read on TorrentFreak.com

Source link