A report compiled by Japan's Ministry of Internal Affairs and Communications has concluded that presenting Internet users with warnings that they are visiting 'pirate' sites could breach privacy laws. Citizens' traffic can't be monitored without permission so any system would currently need users to opt in, something that would limit the effectiveness of any trial.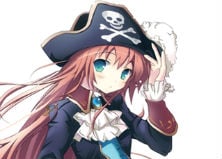 In many countries around Europe and further afield, blocking pirate sites is carried out with permission from the courts.
The process is often long and expensive in the first instance but once a precedent has been set, subsequent blocking of additional sites should – at least in theory – be a much more simple affair.
Japan has been struggling to introduce a similar system for some time now but has continually come up against opposition from those who believe that monitoring Internet users' traffic in order to block various domains amounts to a privacy breach.
The Telecommunications Business Act guarantees privacy of communications and prevents censorship, as does Article 21 of the Constitution.
Additional proposals suggested that Internet users could be confronted with popup warnings when they visit pirate sites, either as an alternative to blocking, a deterrent, or to help people differentiate them from legal offerings. However, that plan is being viewed as a potential invasion of privacy too.
A report compiled this week by an expert panel with the Ministry of Internal Affairs and Communications has concluded that such popup warnings could infringe citizens' right to secrecy of communications.
Asahi reports that in order to make this kind of system work, Internet service providers would first need to obtain consent from their subscribers so that monitoring their attempts to access certain sites would remain legal.
The publication says that after the panel sought opinions from the public on the proposal, it was "bombarded by emails" sent by people calling for the plan to be rejected on privacy grounds.
Given that ISPs in other regions have complained that they shouldn't bear the costs associated with blocking and similar regimes, it's no surprise that some in Japan are taking a similar stance. Other providers indicate that they're not ready from a technological standpoint, which of course is also closely connected with costs.
Nevertheless, some ISPs have agreed to begin trialing a popup warning system during the fall, in order to assess its effectiveness. That will mean them first having to explain to their users that they wish to monitor their online behavior and then obtain legal permission to do so.
Given a choice between being monitored by their ISP or not, it seems unlikely that many Internet users – if they actually understand the proposition – will willingly have someone watch over their communications.
And surely, visitors to pirate sites – the obvious targets of the campaign – will reject the offer immediately, if the purpose of the offer is made to clear to them in the beginning. That calls into question the entire point of the campaign, which is to assess whether warnings on pirate sites will deter their use.

Many thanks to TorrentFreak for the breaking news.

Source link