Home > Anti-Piracy > Site Blocking >

Italian soccer league Serie B has obtained an injunction aimed at preventing the illegal transmission of its soccer matches by illegal IPTV providers during the 21/22 season. The court order is 'dynamic', meaning that ISP blocking can be updated to address shifting IPTV infrastructure and emerging threats.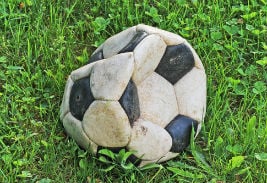 Pirate IPTV services are a problem for many entertainment companies since they tend to offer premium products at a knock-down price. For just a few dollars, euros or pounds per month, users are spoiled for choice with movies, TV shows, live TV and more just a click away.
One of the key concerns in Europe is the effect these services have on the TV market, especially live sports. To that end, entities such as England's Premier League and Italy's Serie A have applied for and won a series of court orders that compel the countries' leading service providers to implement IP address blocking. The theory is that if pirate IPTV providers are less easy to use, people will migrate to legitimate services.
In Italy, Serie A has obtained several orders over the past year alone, In June 2020, for example, the Court of Rome handed down an order that required local Internet service providers to block 56 servers connected to the supply of pirate IPTV services in Italy and overseas.
Later that year, Cloudflare was required to block current and future domain names and IP addresses related to a specific pirate service, a ruling that was upheld on appeal.
Serie B Launches Own Blocking Campaign
Serie B (currently known as Serie BKT for sponsorship reasons) is the second-highest division in the Italian football system after Serie A. Its games are available via broadcasters including Sky Sport and DAZN but like its big brother Serie A, is also widely pirated on unlicensed platforms.
In an effort to mitigate the threat, Serie B is now pursuing a familiar legal strategy.
This morning the league reported success at the Court of Milan after the filing in recent days of a complaint centered on the activities of several as-yet-unnamed pirate IPTV providers. Serie B informed the Court that urgent action was required to prevent the continued unlawful distribution of its content online and to prevent further damage to its licensing deals with broadcasters and its commercial image overall.
The football league asked the Court to order the immediate blocking of "16 telematic addresses" relating to the pirate IPTV providers. The specifics of this phrase are yet to be made public but it's understood that the infrastructures of many providers were targeted within the application. The Court of Milan was happy to oblige.
Yet Another 'Dynamic' Injunction
The history of site and IP address blocking has been plagued by the ability of pirate sites and services to quickly adapt to the new environment. When one IP address or domain is blocked by ISPs, switching to others is trivial. Serie B doesn't want that to be the case here.
By obtaining a so-called 'dynamic' order from the Court, it now has greater flexibility to respond if the providers change the way they operate. New IP addresses and domains, for example, can be transmitted to ISPs for blocking, without the need for yet more legal action which is both expensive and time-consuming.
Serie B president Mauro Balata welcomed the granting of the blocking injunction.
"There is great satisfaction because of the serious damage suffered, the necessary protection of the product, and the role of exclusive licensees," Balata said.
"For this I thank the Court of Milan but also our television partners who intervened in support of the application, building real teamwork required for the successful outcome of the appeal."
The injunction will remain in place for the 2021/22 season and requires all major ISPs to implement blocking.

Many thanks to TorrentFreak for the breaking news.

Source link