Home > Lawsuits > IPTV and Streaming >

Guardia di Finanza, the Italian police unit tasked with financial crimes, says it has reported 240 subscribers of pirate IPTV services to the prosecutor's office for further action. According to GdF, the suspects – most of which live in a single region of Italy – were identified after the authorities targeted a reseller of unlicensed streaming packages.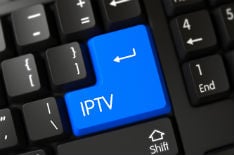 For the past several years, Italian law enforcement authorities have been attempting to reduce the local availability of pirate IPTV platforms and related services.
In September 2019, a massive operation took down IPTV management service Xtream-Codes, which was believed to have serviced around 50 million end-users. With the outcome in that matter still pending, authorities have been concentrating on taking down IPTV services themselves and claiming grand results.
In February 2020, the focus shifted towards end-users of such services. An announcement from the Guardia di Finanza (GdF), the Italian police unit tasked with financial crimes, said that it had reported 223 IPTV subscribers to the authorities for the crime of "receiving stolen goods." It now appears they are maintaining the pressure.
240 IPTV Subscribers Reported to Prosecutor's Office
On Wednesday, several local media outlets in the city of Piacenza reported that 240 people, mostly from the city itself, had been identified as subscribers to a pirate IPTV platform offering Sky, Dazn, Mediaset Premium, Netflix and Amazon Prime content at the cut down price of just 10 euros per month.
The investigation was carried out by GdF and coordinated by public prosecutor Antonio Colonna. It was triggered in the early months of 2020 when the GdF of Rome identified a 60-year-old man who later admitted to be a reseller of pirate IPTV services.
Resellers are generally lower-tier players who sell on pirate IPTV packages from more major suppliers. However, they can keep records (such as names, physical addresses, email addresses and payment information) that allow the authorities to positively identify their customers.
That appears to have been the case here although the authorities also claim the use of "sophisticated tracing techniques" including financial investigations and other searches to identify the subscribers.
Subscribers Risk Fines of Up To 25,000+ Euros
Following last year's announcement that 223 subscribers would be referred for prosecution, the authorities said that if found guilty, subscribers risked being found guilty of receiving stolen goods, 25,000 euro penalties, and even a jail sentence. While we're unaware of information suggesting that anyone has been successfully prosecuted, the same kind of warnings were issued again this week.
According to PiacenzaOnline, the authorities are warning of fines ranging between 2,582 euros through to 25,822 euros, plus criminal violations relating to the use of equipment designed for the "illegal decoding of conditional access audiovisual broadcasts." Only in the most serious of cases will the suspects be accused of receiving stolen goods, the publication notes.

Many thanks to TorrentFreak for the breaking news.

Source link