ISPs Sued Over Pirate Movie Hosters Fembed, Uqload, Upvid, & Uvideo

Powerful French movie industry groups have filed a lawsuit against several major ISPs. The action has the ultimate goal of blocking access to a quartet of file-hosting platforms – Fembed, Uqload, Upvid, & Uvideo. This is the first attempt to have so-called cyberlockers blocked in France but if successful, could undermine operations at dozens of other sites.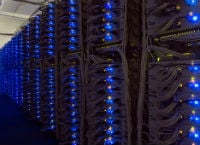 As widely reported for most of this year, French anti-piracy agency ARCOM and numerous rightsholders have been using all available tools to reduce the availability of pirate sites.
Questionable reports of unprecedented success aside, there's no question that France is disrupting piracy as promised. Football, Formula 1, tennis and dozens of other sports, are benefiting from blocking measures available under various processes.
In September, the National Publishing Union, an industry group representing more than 700 members in the publishing sector, announced that a Paris Court (Tribunal Judiciaire de Paris) had ordered the country's ISPs to implement blocking measures against more than 200 Z-Library domains.

The rest of this article can be read on TorrentFreak.com

Source link