The Internet Service Providers' Association of South Africa believes that site blocking isn't the right answer to piracy. The group describes the measure as "limited" and "blunt," while stressing that it could threaten people's rights to freedom of expression and access to information.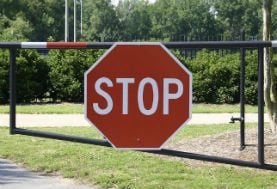 Online piracy is an international problem for the content industries, one that's particularly hard to curb.
Pirate site blocking appears to be the preferred countermeasure, which has been rolled out in dozens of countries over the years.
While industry reports and academic research have shown signs that this can indeed be effective, it's certainly no a silver bullet.
With few other options to hand, rightsholders do see it as one of their best bets for now. As such, they frequently push lawmakers to lay the groundwork for ISP blocking, if that's not available.
It's also a topic of interest in South Africa at the moment, where the Government has been working on a new 'Cybercrimes Bill. The proposed legislation doesn't have any blocking requirements, but there have been calls from industry groups to require ISPs to block blatantly-infringing pirate sites.
While this doesn't come as a complete surprise considering the global trend, local Internet providers are fiercely against any type of piracy enforcement. Speaking with MyBroadband, the Internet Service Providers' Association of South Africa (ISPA) describes site blocking as ineffective and concerning.
"Blocking is technically complicated and subject to false positives, yet it is relatively trivial for consumers and content providers to bypass the blocks, bringing its effectiveness into question," ISPA said.
"There are also complex freedom of expression concerns which are not for ISPs or copyright associations to resolve and which need to be properly ventilated through the courts," the group added.
The ISP association points out that new technologies such as Encrypted DNS could render website blocking pretty much useless, without the need to use proxies or a VPN.
The group doesn't deny that blocking may have a marginal anti-piracy effect but says that it's unsure whether the positive impact of such as "blunt and limited" measure will outweigh the potential negative consequences.
"It is not clear that there will be any significant benefit to copyright holder associations and their members from this approach and certainly no indication that any positive impact will outweigh the risks to freedom of expression and access to information outlined above, as well as the cost of implementation," ISPA noted.
There is currently no indication that the Government is seriously considering implementing any blocking-related obligations. However, it's always possible that rightsholders will try to have such measures put in place through the judicial route.
ISPA didn't comment on this option specifically, but going through the court will at least mean that the interests of the public at large will be carefully weighed.
Finally, ISPA also commented on some scaremongering which suggested that, under the new Cybercrimes Bill, ISPs will have to report all pirates to the authorities.
According to ISPA, this is an incorrect interpretation of the bill. The group stressed that current law makes it clear that ISPs don't have to monitor their customers. In fact, doing so may be illegal.

Many thanks to TorrentFreak for the breaking news.

Source link