Home > Anti-Piracy > Site Blocking >

Several of the largest Internet providers and copyright holders in Germany have joined forces to tackle online piracy. With the new "Clearing Body for Copyright on the Internet," they have agreed to block structurally infringing sites without going to court. The first target is streaming portal S.to and other prominent sites including Kinox and The Pirate Bay are being considered.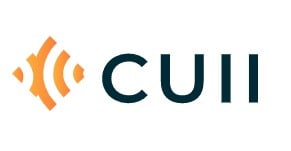 ISP blocking has become a prime measure for the entertainment industries to limit the availability of pirate sites on the Internet.
In recent years thousands of domain names have been blocked throughout Europe, Asia, Latin America, and even Down Under.
In most countries, these blockades are handed down by courts. However, extrajudicial schemes and voluntary agreements between Internet providers and copyright holders are no exception. This is also true for Germany, where a new plan was unveiled today.
Clearing Body for Copyright on the Internet
A coalition of the country's largest ISPs and copyright holder groups launched the "Clearing Body for Copyright on the Internet" (CUII) which aims to block the most blatant pirate sites.
While CUII doesn't rely on court judgments, there is some form of oversight. When copyright holders report a pirate site, a review committee first checks whether the domain is indeed linked to a website that structurally infringes copyrights.
The review committee consists of retired judges who are familiar with copyright matters. If they conclude that a domain is structurally infringing, the matter is referred to the German government's Federal Network Agency (BNetzA) to confirm that a blockade will not violate net neutrality.
If there are no problematic issues detected, ISPs will have the green light to implement a DNS blockade.
Structurally Infringing Sites
The definition of a structurally infringing website can be open to interpretation but only the most blatant pirate sites will be targeted. As concrete examples, CUII mentions thepiratebay.org, kinox.to and goldesel.to.
"The offerings of these platforms are specifically targeted at the infringement of copyrighted works. If there is legal content on the platform, its size is not significant in the overall ratio of legal to illegal content," CUII writes.
While the referenced sites are likely candidates to be blocked, the first domain name on the list is the streaming portal S.to, according to a press release from BNetzA. This site is already blocked by Vodafone.
ISPs and Rightsholders Are Pleased
Both copyright holders and Internet providers are happy with the landmark code of conduct, which is the result of a lengthy negotiation process.
The ISP's are pleased with the oversight from BNetzA, which ensures that net neutrality isn't violated. At the same time, they are happy to draw a line under a decade of court battles.
"With the establishment of the Clearing Body, we have jointly found a way to obtain independent, and, at the same time, extremely high-quality decisions on how to deal with copyright blocking claims against Internet access providers," says Judith Steinbrecher, who assisted ISPs in the negotiations.
No Silver Bullet
The establishment of the CUII means that it will become more difficult for German Internet users to access pirate sites. However, it won't solve the piracy problem completely.
As noted by the German news site Tarnkappe, DNS blockades can be easily circumvented by switching to Google or Cloudflare's DNS server, or people may simply use a VPN.

Many thanks to TorrentFreak for the breaking news.

Source link