ISP Surprises Record Labels with 'Innocent Infringer' Witness at Piracy Trial

The piracy liability trial between several major record labels and ISP Grande Communications is underway. When the parties presented their opening statements, Grande informed the jury that it will present a witness who has spoken to multiple innocent infringers. That came as a surprise to the labels and prompted a request for the court to exclude 'hearsay' evidence from the jury.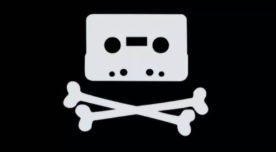 The "repeat infringer" issue remains a hot topic in US courts and over the years several ISPs have been sued because of them.
These Internet providers stand accused of not doing enough to stop copyright infringers on their networks, even after receiving multiple 'copyright infringement' notifications from rightsholders.
The most prominent outcome thus far is the guilty verdict against Cox from late 2019. Following a jury trial, the company was ordered to pay a billion dollars in damages to a group of major record labels.

The rest of this article can be read on TorrentFreak.com

Source link