IPTV Pirates Who Lost $90m Lawsuit Lose Another Worth $130m

Former operators of pirate IPTV service SetTV were previously ordered to pay $90 million in damages after losing a DISH Network piracy lawsuit. A second lawsuit ensued when DISH discovered that the men had violated an injunction by launching a new pirate platform called ExpediteTV. That lawsuit has now concluded with a second injunction attached to a $130 million damages award.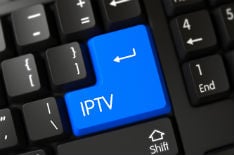 After suing the operators of pirate IPTV service SetTV in 2018, the very same year broadcaster DISH Network walked away with a significant victory.
Platform operators Nelson Johnson and Jason LaBossiere were ordered to pay DISH a cool $90 million in damages for violations of the Federal Communications Act. The court also issued a permanent injunction that prohibited the men from operating a similar IPTV service in the future, if that breached DISH's rights. Things didn't stay peaceful for long.
In March 2022, DISH, Sling TV and NagraStar teamed up in a new lawsuit targeting former SetTV owners Jason LaBossiere, Sean Beaman, and Stefan Gollner. Filed in a Florida court, the complaint alleged that the three men were back in the IPTV business, this time under the brands ExpediteTV, Mundo TV, and Must TV.

The rest of this article can be read on TorrentFreak.com

Source link