IPTV Pirates Must Pay ACE $181k But More Evidence Needed For Damages

The operator of pirate IPTV service Nitro TV was recently ordered to pay $100m in damages to DISH and a second lawsuit, brought by members of ACE, is set to cause additional financial pain. This week a judge handed down an order requiring Nitro's operator to pay $181k in costs and legal fees, but also informed the plaintiffs they need to provide more evidence of infringement.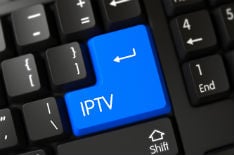 In August 2021, US broadcaster DISH Network, Sling and NagraStar sued pirate IPTV service Nitro TV.
The case focused on Nitro operator Alex Galindo and other members of his family, alleging mass violations of the DMCA's anti-circumvention provisions and the Federal Communications Act (FCA). The case went undefended and this June came to a close, with the plaintiffs being awarded over $100m in statutory damages.
Since that judgment was handed down the docket has been kept busy with sealed documents. From the available information, it seems that the plaintiffs are attempting to garnish property owned by one or more of the Galindos. While the process won't be pretty it's perhaps necessary given that other people are also queuing up to get paid.

The rest of this article can be read on TorrentFreak.com

Source link